Krachttraining en wedstrijdzwemmen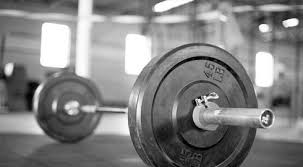 Voor dit nieuwste blog heb ik een aantal vragen gesteld over het doen van krachttraining. Ik heb hiervoor navraag gedaan bij de krachttrainer van De Dinkel Denekamp, Joran. Zoals jullie misschien weten zwem ik zelf ook bij De Dinkel, en Joran is dus ook mijn krachttrainer. Wat maakt krachttraining voor zwemmers nu zo belangrijk en waar moet je op letten als je als zwemmer of zwemster aan krachttraining doet.
Waarom is krachttraining voor zwemmers belangrijk?
Kracht- en landtraining is wat mij betreft noodzakelijk om op hoog niveau te kunnen zwemmen. Naast meer kracht is het ook goed voor de motoriek. Hierdoor is het ook voor jongere kinderen van toegevoegde waarde om op tijd met lichte landoefeningen te beginnen. De basisgedachte blijft altijd dat kracht en landtraining bij het zwemmen onder geschikt zijn aan de zwemtraining. Het is niet zo dat de krachttraining lijdend is, het is echt ter ondersteuning. Krachttraining is hierbij dus ondergeschikt aan zwemmen. Kracht- en landtraining heeft voor mijn zwemmers van De Dinkel als doel stabiliteit, coördinatie, krachtuithoudingsvermogen verbeteren en het maximaal vermogen verbeteren en uiteraard blessurepreventie.
Waar let jij als krachttrainer vooral op?
De nadruk van het je kracht en land schema ligt op de juiste uitvoering van de oefeningen. Techniek is hierbij belangrijk en essentieel om ook de progressie die je op het land maakt terug te kunnen zien in het water. Alle oefeningen en de trainingsmethodes zijn er op gericht de prestatie in het zwembad te verbeteren.
Het is dus ook belangrijk om te meten of zwemmers na krachttraining ook daadwerkelijk meer kracht leveren en vervolgens of ze sneller zijn geworden. En om te kijken of ze ook efficiënter zijn geworden in het water. Anders zal je het schema eventueel moeten worden aangepast.
Waar moet je op letten als je krachttraining gaat doen als zwemmer?
Zorg dat je schema's goed op elkaar zijn aangesloten. Wanneer je naar een wedstrijd toewerkt is het goed om niet alleen de zwemtrainingen, maar ook de land- en krachttrainingen hierop aan te passen. Ik probeer altijd te zorgen binnen de krachttraining voor sport specifieke krachttraining en krachttraining waar mee het maximale vermogen wordt verbeterd. Uiteraard moet je kijken welke spiergroepen en spieren belangrijk zijn bij het zwemmen om tot een goed trainingsschema te komen met geschikte oefeningen. De oefeningen die in je schema zitten die geen meerwaarde hebben op prestaties in het zwembad zijn naar mijn mening zinloos.
Zijn er oefeningen die voornamelijk voor zwemmers goed zijn?
Zo als eerder aangegeven kun je erg veel oefeningen doen. Mijn voorkeur is wel om altijd te beginnen met oefeningen met je eigen lichaamsgewicht en deze ook altijd in je schema terug te laten komen.
Voorbeeld vanoefeningen:
Squat
Box jumps
Pull ups (Optrekken)
Battle ropes
Focus ligt uiteraard volledig op correcte technische uitvoering van oefeningen!
Wat zijn veel gemaakte fouten in krachttraining? 
Alle oefeningen en de trainingsmethode zijn er op gericht dat de prestatie in het zwembad toeneemt. Richt je dus op de transitie van de oefeningen op het droge naar de vertaling in het zwembad. Hier gaat het nog wel eens mis merk ik.
Probeer er daarnaast voor te zorgen dat je zo sterk mogelijk word zonder dat daar extra ongewenste lichaamsmassa bijkomt.
Wat adviseer jij zwemmers die krachttraining willen doen?
Doe altijd krachttraining onder deskundige begeleiding. Er kunnen namelijk veel fouten worden gemaakt in oefeningen waardoor vervelende blessures kunnen ontstaan. Maar ook moet je zorgen voor een goed trainingsschema. Want een regulier schema van een sportschool is niet per definitie een goed schema voor een zwemmer! 
Hoe houdt jij de krachttraining leuk voor zwemmers?
Ik probeer de nodige afwisseling toe te passen en hanteer bijvoorbeeld elke maand een ander schema. Dit heeft ook met de periodisering te maken. Ook is het aan te bevelen om te werken in twee gelijkwaardige twee tallen waardoor je je teamgenoot kunt motiveren!
Heb je laatste tips voor zwemmers, of een belangrijke boodschap die je wil meegeven?
Ga verstandig om met krachttraining! En stem de zwem en krachttraining goed op elkaar af!