Het nieuwe seizoen gaat bijna beginnen. De eerste trainingen zitten er vast al weer op voor je en zelfs de eerste uitnodigingen voor wedstrijden zullen in je mailbox zitten. Heb jij ook altijd moeite met het inpakken van je wedstrijd-tas zo na de vakantie? Nou, ik wel! Wat nam ik ook al weer altijd mee en vergeet ik niets? Geen paniek! Ik help je graag. In dit blog lees je wat je in je tas moet gooien voordat je naar de wedstrijd gaat. Hieronder de lijst van spullen die je niet moet vergeten!
Inpaklijst
Wedstrijd zwempak of wedstrijd zwembroek
Zwembril (eventueel een extra bril voor als een bandje kapot knapt of wanneer je een aparte wedstrijd zwembril hebt)
Badmutsen (meerdere voor als je badmuts scheurt)
Slippers/zwembadschoenen
Handdoeken (TIP: met een smart towel bespaar je ruimte in je tas)
Training zwempak of training zwembroek
Bikini top (voor de dames om aan te doen zodat je wedstrijd pak half uit kan tussen de wedstrijden door)
Foamroller (TIP: Gebruik keycords om de foamroller aan je tas vast te maken)
Clubkleding
2 bidons (TIP: dan hoef je minder vaak te lopen als je twee bidons tegelijk vult)
Eten (TIP: doe je koekjes niet los in je tas maar in een bakje, dan is niet alles verkruimeld als je op het zwembad bent en je zin hebt aan een koekje)
Drinken (TIP: Lees ons blog over sportdrank voor zwemmers)
Koptelefoon of oortjes
Powerbank
Extra haar elastiekjes (voor de dames en heren met lang haar)
Proteïne shake voor na de tijd ( TIP: in ons blog over herstellen na een zware training krijg je tips die je ook kunt toepassen na een wedstrijd)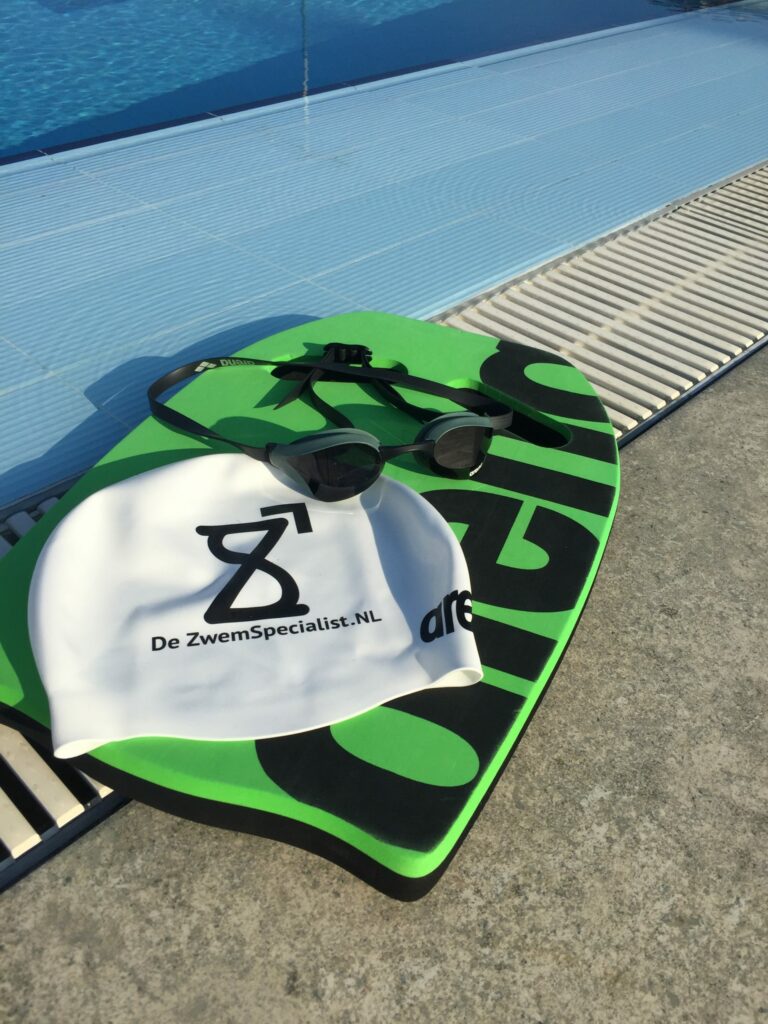 Dat was hem! Heb jij nog meer dingen die je meeneemt naar een wedstrijd waar je echt niet zonder kunt? Laat het hieronder weten zodat niemand meer iets hoeft te vergeten tijdens een wedstrijd.